‹ Last Page | 1 2 3 | Next Page ›
M31-Mosaic Project finally completed!
+3 months. 18 Separate nights. 41 hours of data used. 27 megapixels. 534 separate exposures. 1233 manually annotated objects within M31, such as Globular clusters, Open clusters, Stellar associations & Dust clouds... Around +150 hours of processing & annotating was required for my biggest project ever! Enjoy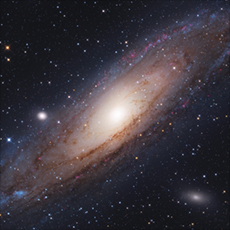 M 108 - LRGB
Production have been low lately due to a huge photo-project taking up most of my imaging-time, but I still managed to get some data on M 108 in the big dipper. Make sure to have a look at the annotated version, since there's +2400 galaxies visible in this image!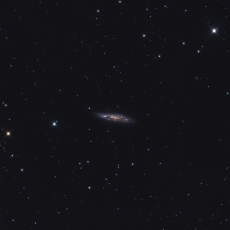 NGC 7129 & NGC 7142
Time for a new addition in the gallery, the photogenic combination of NGC 7129 & NGC 7142 in Cepheus, along with some faint red background nebulosity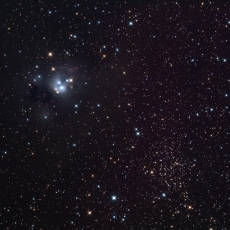 M 33 - Triangulum Galaxy
I've often heard people call this galaxy a "beginner-target" due to it's brightness. I just finished processing this one, and I'd say it's one of the hardest targets I've ever shot, there's tons of interesting features hidden among the rich spiral arms.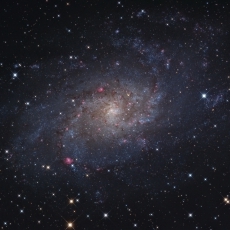 Dark season is closing in
Less than a month until my part of Sweden reaches astronomical darkness, finally!!
‹ Last Page | 1 2 3 | Next Page ›